Deep History, Broad Impact
Founded in 1996, we have evolved from a grass-roots initiative focused on schools in Upstate NY to an internationally acclaimed organization that works with education leaders from around the world.
20,000 +
Educators Served
500 +
Free Lessons & Activities
Meet the Team
We are a passionate group with a shared dedication to enhancing learning through media literacy. As a collective, we have extensive expertise in teaching about curriculum design, research, media production, psychology, social studies, environmental education, and project management.
STAFF MEMBERS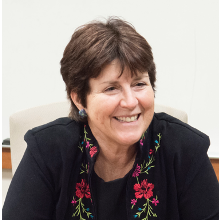 Cyndy Scheibe, Ph.D.
Executive Director and Founder
scheibe@ithaca.edu
Cyndy is the co-author of the book The Teacher's Guide to Media Literacy: Critical Thinking in a Multimedia World (2012, Sage/Corwin) and the reference guide Media Literacy in Every Classroom (2017, ASCD) with Faith Rogow, and Teaching Students to Decode the World (2022, ASCD) with Chris Sperry. She is also Dana Professor of Psychology at Ithaca College where she has taught courses in developmental psychology, media research, and media literacy for more than 35 years. Cyndy was a founding board member of the National Association for Media Literacy Education and is a contributing editor to Project Look Sharp curricula, and co-author of the Critical Thinking and Health kit. She received her Ph.D. in Human Development (1987) from Cornell University.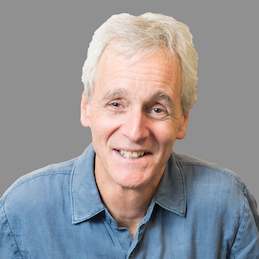 Chris Sperry
Director of Curriculum & Staff Development
csperry@ithaca.edu
Chris is the lead author of Teaching Students to Decode the World: Media Literacy Across the Curriculum (2022, ASCD) and directs Project Look Sharp's Librarians as Leaders for Media Literacy (ML3) initiatives. He taught middle and high school social studies, English and media studies for over 40 years in Ithaca, New York. He is the author of numerous curriculum kits related to global studies and U.S. history and articles about integrating media literacy and critical thinking into the curriculum. Chris is the recipient of the National Council for the Social Studies 2008 Award for Global Understanding, and the 2005 National PTA and Cable Leaders in Learning Award for Media Literacy. He has also delivered hundreds of media literacy workshops, classes, and keynotes for educators in the U.S., Turkey, Iran, India, Kenya, and Bhutan. Chris has a B.A. in planned studies from Ithaca College (focused on media literacy) and an Ed.M. in human development from Harvard University School of Education.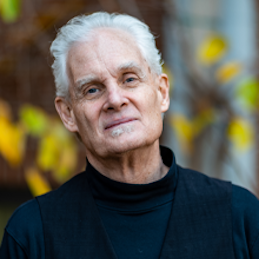 Sox Sperry
Curriculum Writer & Trainer
soxsperry@twcny.rr.com
Sox began his career as a teacher and curriculum designer for a school devoted to engaging students in critical reflection and action on social issues. He spent the next several decades teaching nonviolence with teens and adults who had been arrested for violence. His curriculum work at Project Look Sharp has focused on helping teachers to explore hot-button issues related to social justice, identity and climate disruption.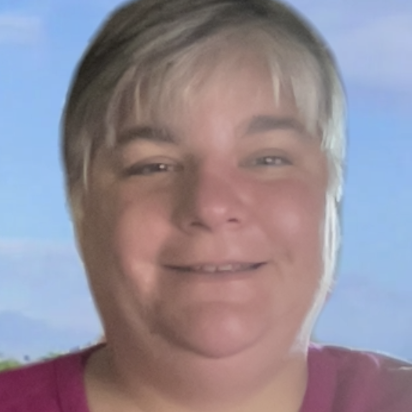 Tracy Mack
Administrative Coordinator
Tracy's professional career began as an elementary school librarian with a couple of smaller school districts. Her accomplishments during this time included working with WSWHE BOCES to successfully automate and modernize the multiple libraries in her charge. Her next challenge was as a K-12 teacher at Washington Correctional Facility. While there, she aided many incarcerated individuals in obtaining their High School Equivalency Diploma. She returned to the library environment when she joined Capital Region BOCES as a Librarian II. Her duties were web, database, automation and collection support to BOCES component school districts. Recently, Tracy has found an exciting position very near her home. She is now a District Librarian for Corinth Central School District. At Corinth, she will be teaching pre-k through twelfth grade students library media skills and working with staff to support them with their curriculum needs. Tracy's work as the administrative coordinator for Project Look Sharp includes creating newsletters, maintaining the organizational budget, and editing and posting curriculum materials.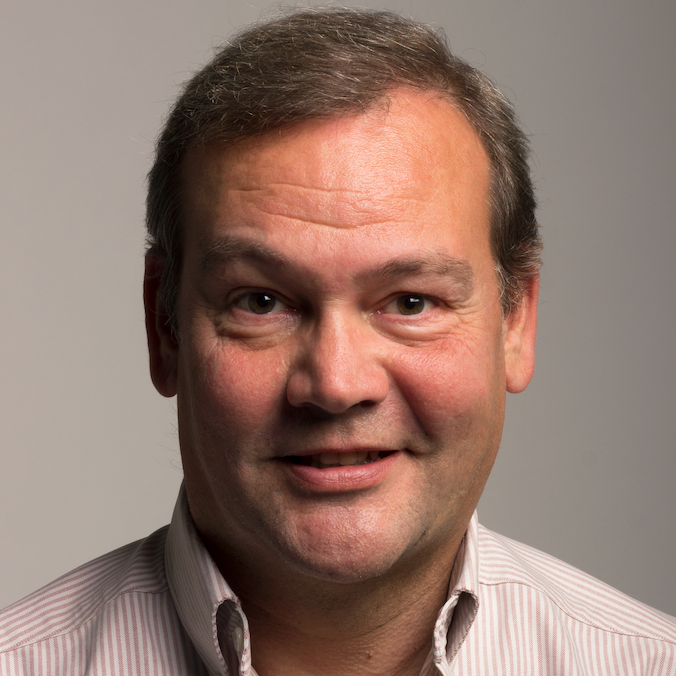 Ari Kissiloff
Technical Consultant
akissiloff@ithaca.edu
Ari consults on issues ranging from website operations, search engine optimization, kit construction, and grant support. He is an Assistant Professor at the Roy H. Park School of Communications at Ithaca College, teaching courses in presentations, design, web and Internet of things technology, video, and National Parks. 
STUDENT WORKER

Ryan Carty
Technical Assistant
rcarty@ithaca.edu
Ryan is a sophomore Emerging Media Major and Intern of Project Look Sharp from Bronx, NY. He has a minor in Animation and a passion for 3D creation and Motion Graphics. At Project Look Sharp, Ryan digitizes, edits, and captions videos, creates and edits handouts and updates the Project Look Sharp website. His passions include biking, card games, and Caribbean cooking.
COLLABORATORS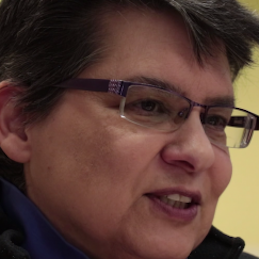 Faith Rogow, Ph.D.
Media Literacy Education Maven
InsightersEducation.com
I was the founding President of the National Association for Media Literacy Education, a founding editorial board member of the Journal for Media Literacy Education, and a co-author of NAMLE's Core Principles for Media Literacy Education in the U.S. I've been an advisor to Project Look Sharp since before it was born, and, over the years, have served as both a formal and informal consultant and evaluator. Together with Cyndy Scheibe, I wrote The Teacher's Guide to Media Literacy: Critical Thinking in a Multimedia World (Corwin 2012), and Media Literacy in Every Classroom (an ASCD Quick Reference Guide, 2017). 
In my day job I'm a curriculum developer, professional development provider, and media literacy strategist, known for creative yet practical approaches to teaching, and for groundbreaking work in developing media literacy education that is developmentally appropriate for early childhood. I've also written a number of book chapters and articles on media literacy education, and I occasionally blog at TUNE IN, Next Time (as in "pay more attention" next time). In the world of independent documentary film, I'm a discussion guide writer with a reputation as a "go to" person for handling controversial topics like racism, social justice, homophobia, human rights abuses, and more. My favorite discussion prompt for films is: "What did you learn that you wish everybody knew? What would change if everyone knew it?" The questions reflect my core pedagogy which, like PLS's is centered around inquiry and reflection, and connecting insight to action.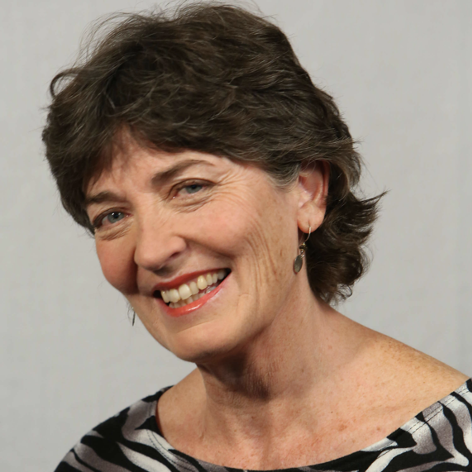 Louise Holmes
Louise Holmes is Principal Consultant for The Strategic Learning Group, working with client organizations to extend their reach and impact through online and hybrid education and training – always with a focus both on creating a positive Learner Experience and on achieving the organization's desired outcomes. She has been fascinated with the intersection of teaching, learning and technology for 35 years, hired by Hewlett-Packard and Microsoft to develop and teach a series of live, interactive distance courses – in 1989. As a Learning and Development consultant at Dell, she conceptualized and led development of a $2 million hybrid training program, and in doing so solved an expensive problem for the company. She has brought her strategic mindset and ability to envision the possibilities then "make it happen" to her work with Cornell University, Weill Cornell Medical College, Texas Hospital Association, and others that include Unum Insurance, Pitney Bowes, GISC, Harcourt, the Princeton Biofeedback Centre, Project Look Sharp, and the American Management Association (AMA). Louise has a B.A. in Anthropology from the University of California at Santa Cruz, and an ICF Coaching Credential earned in 2017.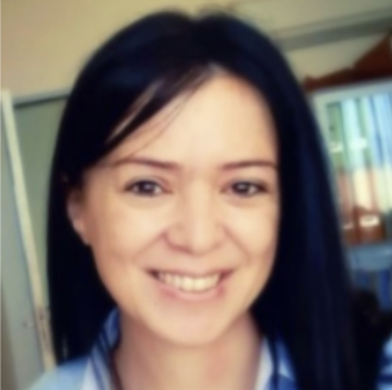 Ayşe Asli Sezgin Büyükalaca
Ayşe Aslı Sezgin Büyükalaca is an Associate Professor in the Faculty of Communication, the Department of Communication Sciences at Çukurova University /Turkey. She completed her undergraduate, graduate, and doctorate degrees at Gazi University, Faculty of Communication, Ankara / Turkey. She is a TUBITAK Scholar for post-doctoral research as a visiting researcher at Project Look Sharp. Her research interests lie in media literacy, ecomedia literacy, higher education, new media, network society, communication technologies, social media, and political communication. Her teaching interests include sociology, media and communication studies, and corporate communication. She was the director of the project titled "Social Media Aspects of Institutional Profiles of Universities: Separation of State and Foundation Universities" supported by TÜBİTAK-SOBAG in 2017 and the project titled "Eastern Mediterranean Region-Osmaniye Province Media Literacy Awareness Project" funded by the US Embassy in 2020.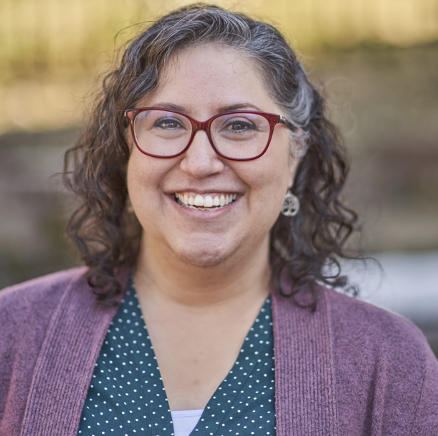 Sharon Fox
Sharon Fox earned her MSLIS from Syracuse University (2010) and is now happily working as a K-6 librarian in the Port Jervis City School District. Prior to her library life, Sharon worked for the Mayo Center for the Performing Arts in Morristown, NJ, serving as Marketing Assistant/Education Coordinator. Prior to her theater life, Sharon attended Binghamton University (2005) where she majored in Creative Writing for some reason. She is proud to be working with Project Look Sharp as a Collaborative Activity Production Leader as well as through the Librarians as Leaders for Media Literacy initiative. Best known in the library world for her lesson plan templates, Sharon has presented at NYLA, NYLA/SSL, NYSCATE, Hudson Valley area BOCES, North Country area BOCES, and at family dinners when information literacy interventions were necessary.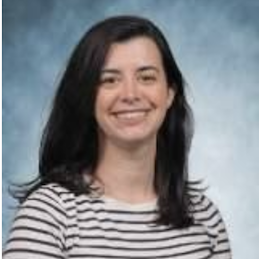 Mary Kate Lonergan
8th Grade Social Studies Teacher, Eagle Hill Middle School, Fayetteville-Manlius, NY
I have taught students to critically engage with media and information for twelve years, and believe that media literacy is a civic necessity. By teaching media literacy, students are empowered to think critically, ask questions, reflect, and use their voice to take informed action. 
I was first introduced to Project Look Sharp as an undergraduate student in social studies adolescent education at SUNY Fredonia, and have come to embrace the Project Look Sharp philosophy which revolutionized my teaching.  I attended Project Look Sharp's summer training seminar "Constructivist Media Decoding in the Social Studies" in Washington, DC and also completed Look Sharp's online professional development course titled "Learn to Confidently Facilitate Challenging Topics in the Classroom Using the Skills of Media Literacy."
Media literacy is now the heartbeat of my social studies curriculum. I created a cross-curricular project-based unit called "Are You Falling For It?" for the beginning of the school year with one of my ELA colleagues, which is designed to teach media literacy skills while students research a controversial topic and then create media to share their findings. I also developed constructivist media decoding lessons for each unit in the New York State 8th grade social studies curriculum and encourage learning through the creation of media throughout the school year.  I have presented workshops on weaving media and news literacy into social studies classrooms at a News Literacy Project "NewsLitCamp" sponsored by WBEZ Chicago and the National Council for the Social Studies, as well as at both the New York State Council of the Social Studies convention and the Central New York Council of the Social Studies conference, where I've presented sessions titled "Is Media Literacy History?!: Making Media Literacy the Heartbeat of the Curriculum" and "Historical Thinking Skills and Media Literacy in an Inclusive Classroom." I have served as Foreign Policy Research Institute teacher research fellow during a Japan cultural exchange and study tour, and I currently serve on the board for the Central New York Council for the Social Studies. I also conducted and published an action research study in my classroom titled, "Discerning or Duped: What Are Students' Capabilities of Assessing Media Messages After an Academic Year of Direct Instruction in Historical Thinking Skills?"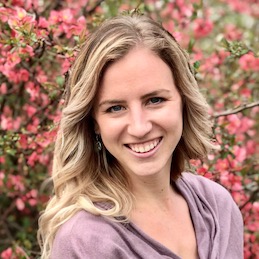 Kelsey Greene
Media Literacy Educator

I work with individuals and organizations to advance learning experiences, business operations, and marketing efforts.  I have served on the Leadership Council for the National Association of Media Literacy Education (NAMLE) and taught media literacy curriculum throughout the country and abroad. 
I acquired my love of media literacy while interning at Project Look Sharp (PLS) as an undergraduate student and continued to stay involved as a contractor over the years, helping with lessons, webinars, and conferences. From 2018-2019, I served as the Manager of Promotions & Professional Development for PLS where I helped strengthen PD offerings, internal operations, and marketing strategies. I deeply believe that media literacy can be a pedagogical approach to enhance people's inquiry, reflection and empathy and I continue to keep it at the heart of all my work.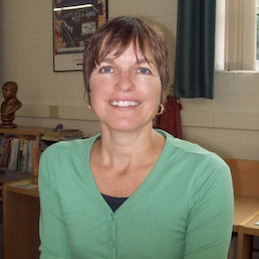 Maureen Gilroy
Teacher Librarian, Fall Creek School, Ithaca, NY
I am a teacher-librarian at Fall Creek Elementary School and teach weekly classes to students Pre-K to grade 5. I work closely with classroom teachers in order to connect what they are doing in the classroom to the lessons I teach in the library. I teach Literature, STEM ( Science, Technology, Math and Engineering), Research skills, Digital Citizenship and Social Studies, depending on the focus of the class I am working with.  I became fascinated with the work Project Look Sharp was doing when I came to the Ithaca City School district seven years ago and went to a presentation given by Project Look Sharp for the ICSD district librarians. I followed up that summer with an intensive week-long workshop that was one of the best Professional Development opportunities I have ever had. 
My passion is to get students to ask questions about what they read and about what is happening in the world around them. Project Look Sharp gave me the skills and language to look at media with a different lens and showed me how interesting and fun and dynamic it is to do this with colleagues and students. Now I am able to use this training and lens to work with teachers in my school to teach students to reflect on what they see and hear and to have strategic questions at the ready when viewing, reading and listening to media.
Using what I learned from Project Look Sharp's workshops and website has enhanced my knowledge about what goes on in the world and sharpened my teaching skills. Because of the skills and knowledge I have gained from Project Look Sharp I am able to engage students and teach them to ask pointed questions about a range of topics we are studying in Elementary school that Project Look Sharp has provided lessons for, from the Environment (Throwaway Culture: to Buy or Reuse?) to the Revolutionary War (Phillis Wheatley's Poem about Freedom and Slavery during the Revolutionary War). Questions that include:  Who made this message?  Who was this message made for? Who was harmed or helped by this message? Who was left out of this message? Whose stories are included? Whose stories are forgotten?  The work that we do to answer these basic questions have opened up a world of research, discussion and reflection for my students, the teachers I work with and for me.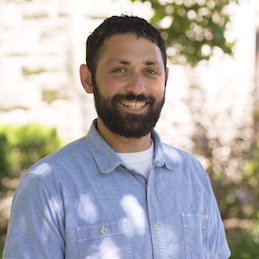 David Rhodes
8th Grade Social Studies and Spanish Teacher, Corning, NY
I am currently pursuing a masters degree in education policy and management at the Harvard Graduate School of Education, and my goal is to learn how to enhance access to quality civic education for all young people. For the last seven years, I taught 8th-grade social studies and Spanish in Corning, NY, and I consistently integrated the pedagogy of Project Look Sharp in helping students to build media literacy skills and habits of mind associated with thoughtful inquiry and informed civic action.
My first exposure to Project Looks Sharp (PLS) was a week-long summer institute in 2013 where I learned the fundamental skills associated with constructivist media decoding. From my experience at the Institute, I was inspired to support the work of PLS by helping to facilitate an online course and coordinate a collaborative workshop that brought together PLS and Facing history and Ourselves. I also supported the development of an online course focused on difficult conversations in the classroom, and have developed several media literacy lessons that are posted on the PLS website. 
In the context of middle school education and professional development with adults, I have consistently seen how PLS pedagogy and resources foster strong-sense critical thinking grounded in deep reflection on bias, blindspots, and credibility. In my classroom, constructivist media decoding and independent research projects related to pressing issues of social justice were the vehicles for participants to build an awareness of meaning-making processes, contribute their own voices to the meaning making process, and seek to understand the diverse perspectives of others. I believe this sort of learning experience is transformative for teachers and students alike because it is truly grounded in inquiry and curiosity, illuminating ways to engage more thoughtfully with the world around us.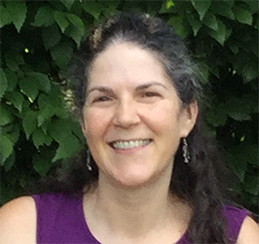 Jane Koestler
Third Grade Teacher, South Hill Elementary School, Ithaca City School District - NYS Master Teacher, Southern Tier
I first became involved with Project Look Sharp over 20 years ago through direct recruitment of Cyndy Scheibe. At the time, her daughter was in my 4th grade class, and the ICSD was teaming with PLS to offer trainings about media literacy. I collaborated with Cyndy to create a math infused media literacy unit about data in our lives, subsequently presenting our work at the National Media Literacy Education Conference. During the summer, I attended the PLS Media Literacy Institute. In the following year, my 5th grade team focused on creating media in the guise of a radio news show. Supported by PLS, we created news stories, feature stories, and PSAs. I helped write curricula to share our work and presented workshops to area teachers and the NMLE Conference. In 2002-2003, I took a sabbatical from teaching to write lessons linking media literacy to our health curriculum. Supported by PLS, I created 4-5 lessons for K-5 students on a variety of important health topics at each grade. This work was shared with district teachers during an in-service day, and health kits were created at each grade level for schools in my district. The work was also shared at the annual NMLE Conference. The primary lessons on TV Commercials and Nutrition are   still available on the PLS website.
For me, media literacy and critical thinking are closely tied together. As I've moved through my career as an educator, I have continually asked deep questions about the media we encounter daily and encouraged my students to do the same. I have also facilitated the creation of student media as a form of expression and a great way for students to get to know one another with every class I've taught during the last 15 years. Media Literacy is an embedded part of my teaching.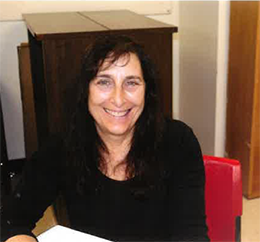 Cindy Kramer
U.S. History, 8th Grade, Boynton Middle School, Ithaca City School District
Since my participation in a Media Literacy Institute 20 years ago, Project Look Sharp has been inspiring and supporting my teaching through numerous workshops and curriculum materials!  One of my main goals as a Social Studies teacher is to engage students in learning experiences that help them to become thoughtful and empathetic participants in their communities and the world.  Media literacy activities invite students to make meaning of issues and events through analysis and stimulating class discourse.  The constructivist approach utilized by Project Look Sharp builds student confidence and validates their insights.
I believe media literacy is essential to education in a democratic society.  As a Social Studies teacher, I attribute my commitment to media literacy as a key component of the history course I teach to Project Look Sharp.  I have collaborated with Project Look Sharp on the development of the Presidential Campaigns and Economics in U.S. History kits as well as lessons and activities that focus on topics related to sustainability.  Through media literacy activities, Project Look Sharp's curriculum materials help students to deepen their understanding of the complexity of historical events and contemporary issues.  I have incorporated media literacy activities into every stage of the learning process including introducing the main ideas of a unit, exploring multiple perspectives on an issue, and assessing students' ability to use evidence from primary sources.  The media literacy activities developed by Project Look Sharp encourage participatory learning and support inquiry and reflection.
My involvement with Project Look Sharp as a workshop participant and curriculum writer has enriched my learning and fostered professional friendships that continually challenge my thinking and improve my teaching.  If you have the opportunity to attend a workshop offered by Project Look Sharp…do it! And, check out the abundance of curricular materials that are designed to be easy to incorporate into your curriculum.  Media literacy activities serve as a catalyst for student engagement, spark in-depth conversations, and nurture critical thinking skills.  Students whose educational experience includes media literacy activities will be better prepared to be active and informed participants in society.
Our Funders
Our work would not be possible without the deep and ongoing support of the Park Foundation and Ithaca College, as well the many contributors who have funded the development of curriculum kits, lessons and professional development activities.
Additional supporters include:
Booth Ferris Foundation
Schumann Center for Media & Democracy
Institute for Museum and Library Services
New York State Department of Education
New York State BOCES
Library of Congress
U.S. Department of State
National Council for the Social Studies
Einaudi Center for International Studies at Cornell University
Linden Center for Creativity and Aging
Ketchum
Ithaca City School District
We're so grateful for all the schools, districts, organizations, government groups and NGOs that have made our professional development throughout the United States and abroad possible!